AVENGERS VS. X-MEN OMNIBUS CHEUNG IRON MAN VS. MAGNETO COVER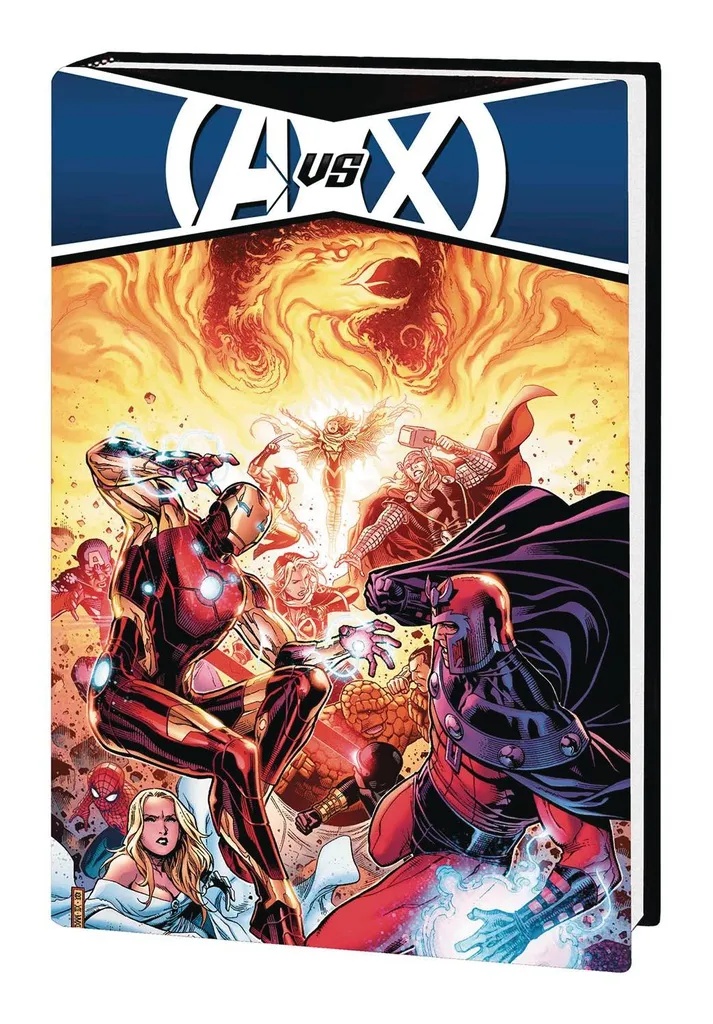 AVENGERS VS. X-MEN OMNIBUS CHEUNG IRON MAN VS. MAGNETO COVER
Earth's Mightiest Heroes battle the Children of the Atom in a crossover so huge it calls for Marvel's biggest-ever Omnibus! Get the whole story of the Phoenix Force's return to Earth, an event that kicks off an all-out war between the Avengers and the X-Men! The X-Men see the Phoenix as mutantkind's salvation, and the Avengers consider it a deadly danger. But what happens when five of the X-Men are transformed by the Phoenix and begin to change the world? Collecting AVENGERS VS. X-MEN #0-12; AVX: VS. #1-6; AVENGERS VS. X-MEN: INFINITE #1, #6 and #10; AVENGERS ACADEMY #29-33; SECRET AVENGERS
(2010) #26-28; AVENGERS (2010) #25-30; NEW AVENGERS (2010) #24-30; X-MEN LEGACY (2008) #266-270; WOLVERINE & THE X-MEN (2011) #9-16 and #18; AVX:
CONSEQUENCES #1-5; UNCANNY X-MEN (2011) #11-20; A-BABIES VS. X-BABIES (2012) #1; and material from POINT ONE #1.